FREE 90 Minute One-on-One Wig/Topper Cranial Prosthesis Appointment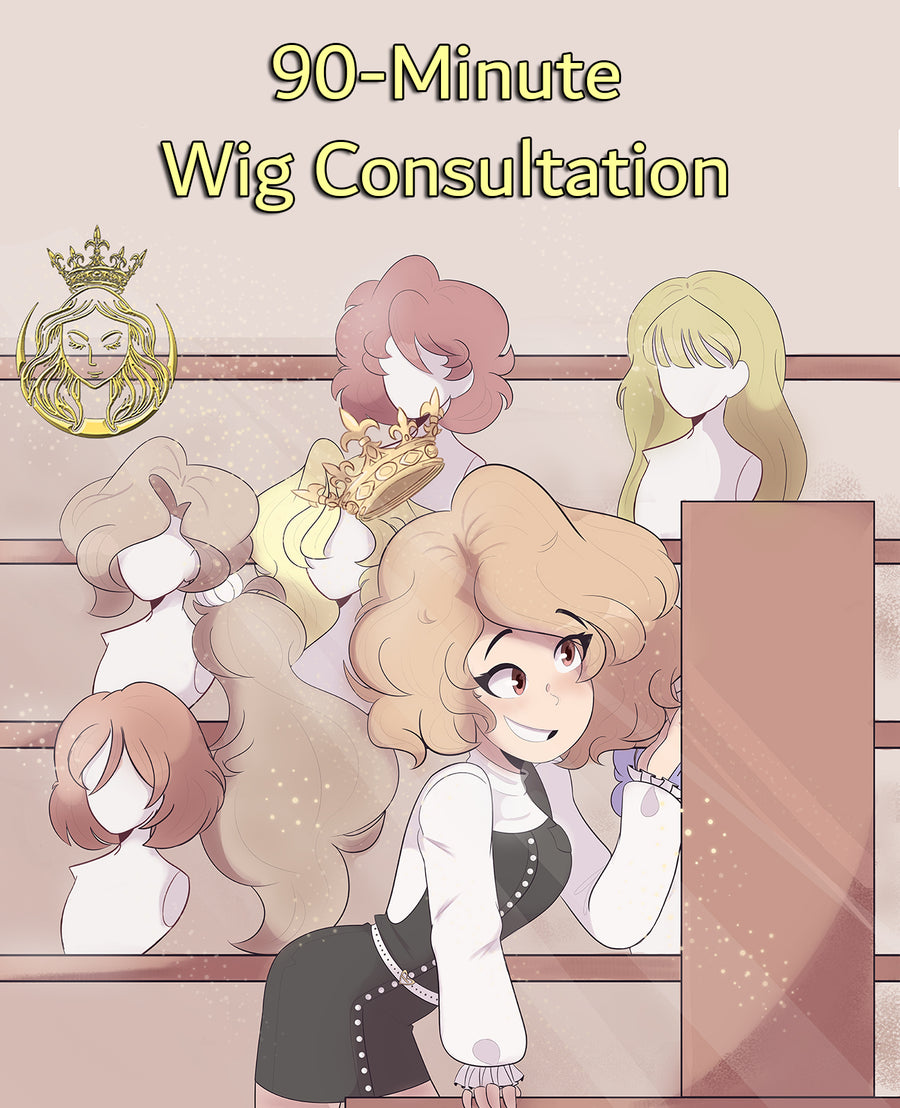 FREE 90 Minute One-on-One Wig/Topper Cranial Prosthesis Appointment
Our FREE one-on-one 90-minute wig consultation is a professional service we offer to help clients choose and fit a wig that meets their unique style, comfort, and needs. Clients meet with a professional wig expert who has extensive knowledge of various wig styles, colors, textures, and cap constructions without the buying pressure of other salons.

During the appointment, our wig expert will begin by assessing the client's hair loss condition, scalp shape, and skin tone to identify suitable wig options. We may also ask questions about the client's lifestyle, preferences, and expectations to ensure the wig fits their daily routine.
Next, we will help choose a wig style that matches their desired look by providing recommendations, and showing different wig options for the client to choose from. They can also try on up to six different wigs to see which one looks and feels the best for their person.
Once a wig is selected, we will help the client determine the correct wig size, adjust the fit of the wig to their head shape, and ensure that it sits securely and comfortably on the scalp. We will also provide tips on how to care for the wig and styling tips to achieve the desired look.
Overall, our wig consultation is a fantastic opportunity for clients to receive professional guidance on choosing and fitting a wig that suits their unique style and needs.
Worried about buying online? Be confident in your new look by trying it out first during our consultation!
Note: Appointment will be confirmed by phone after placement, please verify that your order phone number and information is accurate.