Anemone by WigPro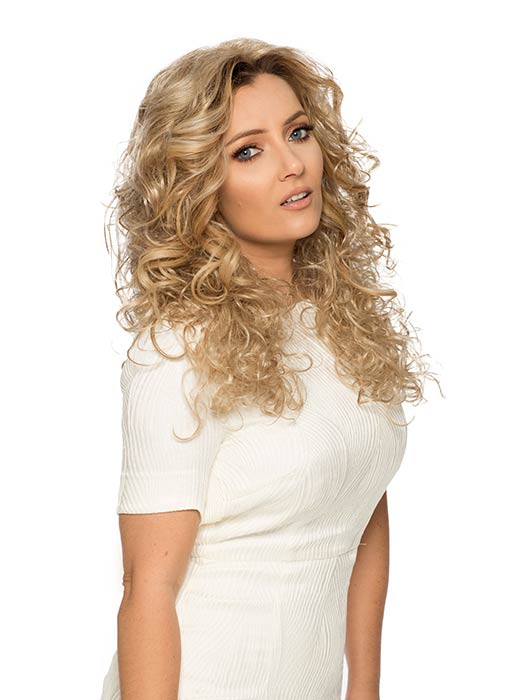 Anemone by WigPro
$142.99 $168.00
WP-504:01B
Three-quarter fall integrated with your own hair that falls past the shoulders giving a very feminine look.
Type: Wig
Collection: Wig Pro Synthetic Wig Collection
Cap Design: 3/4 cap With Jaw Comb on the Top and Bottom Machine Tied
Fiber: Kanekalon Synthetic Fiber
SKU: 504
Measurements:
Overall Length: 23-24" (58.42-60.96 cm)
Base Dimensions: 11" x 10.75" (27.94 x 27.31 cm)
Front: 7" (17.78 cm)
Side: 11" (27.94 cm)
Nape: 16-17" (40.64-43.18 cm)
Weight: 4.5-5 oz. (127.57-141.75 g)
Features:
• 3/4 Cap with Jaw Comb on the Top and Bottom: 3/4 cap hairpieces are easy to integrate with your own hair to create an instant and fabulous new look. They add volume, length and texture exactly where you need it. They especially suitable for those with some hair loss.
• Synthetic Hair Fiber: Pre-styled, ready-to-wear, designed to look and feel like natural hair.