Fall-HH by WigPro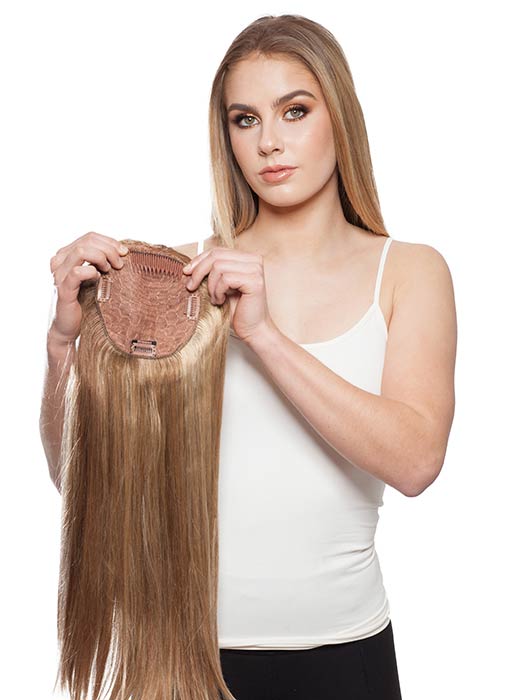 Fall-HH by WigPro
$954.99 $1,123.00
WP-300:01B
Long human hair topper that creates a rich deep look and adds length to your own hair .
Type: Top Piece
Collection: Wig Pro Human Hair Pieces
Base Design: Jaw comb on top and bottom and two clips | Machine Tied
Fiber: Remy Human Hair
SKU: 300
Measurements:
Overall Length: 22-23" (55.88-58.42 cm)
Base Dimensions: 5.25" x 5.75" (13.34 x 14.61 cm)
Weight: 6-6.5 oz. (170.1-184.27 g)
Features:
• Jaw Combs: Half dome fall hairpiece with a jaws at the top and the bottom with 2 additional toupee clips to hold the piece in place.
• 100% Tangle-Free Super Remy Human Hair: Human hair with the complete hair strand including the cuticle which retains its ability to remain tangle-free and retain its original luster. Super Remy hair has been treated, but not compromised, to provide a consistently soft, healthy and natural look.